Andres Berrios Zayas y Veronica Colon Colon
Foto tomada en el año 1960
Baudilio Vega, Pepe', Luis, Luz y Pedro Berrios
Familia compartiendo
Baudilio Vega Berríos (born February 16, 1902), was Mayor of the city of Mayagüez, Puerto Rico.[1]
Vega Berríos was born in Barrio Pulguillas between Barranquitas, Coamo, and Aibonito. In 1920, he served in the Department of the interior and later in 1926 he joined the Puerto Rico Police Department. By 1932, he was the officer in charge of charge of Old San Juan. On 1934 he arrived in Mayaguez and he accepts a post on the American Railroad Co. where he served from 1939 to 1946. In 1946 he is called upon by Luis Muñoz Marín, then president of the Senate of Puerto Rico and of the Popular Democratic Party of Puerto Rico, to assume the office of Mayor of Mayagüez, he occupied the post until 1952.[2]
From 1952 to 1956 he was a member of the House of Representatives of Puerto Rico and a member of the Constituent Convention of Puerto Rico. Then from 1956 till 1968 he served once again as mayor of Mayagüez.[3]
Baudilio Vega Berrios - Poeta, Politico y Escritor
El Centro Cultural de Mayaguez lleva su nombre
Francisco Rivera, Luz & Cilo Berrios
Primos en Buffalo, NY (1960)
A finales de los años 50 muchas personas de PR migraron a Nueva York en busca de trabajo. Un grupo de la familia Berrios se movio' a la ciudad de Buffalo, NY donde trabajaron en fabricas como la Lyndan Products. Esta de especialisaba en productos comestibles para las fuerzas armadas. Fueron muchos los fuertes inviernos que tubieron que pasar lejos de PR.
Felix Berrios Zayas
Tio Felix y Tia Blanca
Boda de Emma Berrios Colon y Francisco Rivera
Agosto 10, 1957, Barranquitas, PR
Emma y Paquito despues de casados se movieron a la ciudad de Buffalo por un tiempo. Luego regresaron a PR donde establecieron un comercio.
Luis Berrios Rivera
Veterano y Delineante
Luz Maria, Humber & Ramon Berrios
Foto del 1960
Cilo en Buffalo, New York
Cirilo Berrios Rivera (1960)
Carmen Berrios Rivera
Titi Carmen
Ramiro Berrios Rivera con Hanny
Veterano de Korea y Vietnan
Jose' Felix Berrios Zayas (Tio Felix), una persona muy querida en el barrio Helechal. El tenia su colmado frente a la Escuela y siempre buscaba la forma de ayudar al necesitado. Tia Blanca era su mano derecha y lo ayudaba siempre.
Clotilde Berrios Zayas, WWI Veteran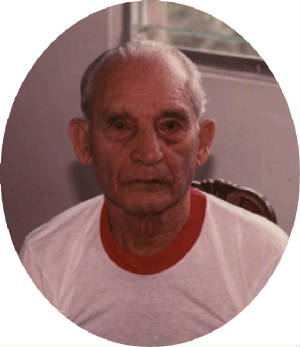 Tio Cloto, juez de paz y veterano de WWI
Clotilde Berrios Zayas (Tio Cloto), ademas de servir en el ejercito durante la primera guerra mundial, tambien fue juez de paz en los pueblos de Barranquitas y Comerio por mucho tiempo hasta que se retiro. Siempre fue una persona muy brillante, de mente clara, muy querida y respetada.
Andres Berrios Zayas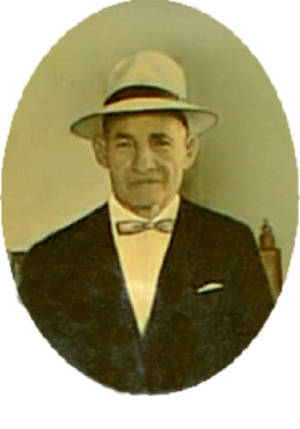 Abuelo Don Andres
Veronica Colon & son Simon Berrios (Neyo)
Veronica Colon & hijo Simon Berrios (Neyo) - 1955
Establecidos en el centro de la isla de Puerto Rico, nuestra familia se dedicaba mayormente a la siembra de tabaco, cafe' y productos menores. Tambien se dedicaban a la criansa de ganado, aves y al comercio...
Ramon Luis Berrios - 1973
Graduacion Escuela Superior Luisito
Carmen Johanna & Chris
Christian Jose' y Carmen
Christian y Jose' Orlando
Christian and Jose'